Cash for Cars 24×7 Melbourne
We Buys Cars for Cash up to $9,999
Cash for Cars 24 Hours 7 Days a Week
25 years of experience
Pay cash on the spot
Remove All Type of Vehicles Cars, Vans, Trucks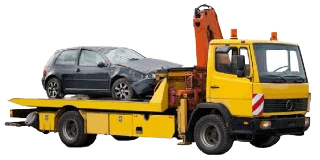 Cash for Cars Melbourne
Avoid the hassle of dealing with numerous car buyer. Simply call our car collection to sell any of your unwanted car. Car Removal Melbourne pay cash for cars up to $9,999 for the removal of your old car. Melbourne Cash for Cars pay by whatever method you choose. Cash Payments, bank draft, or electronic transfer with same day pickup.
Instant Cash for Cars Melbourne up to $9,999 for All Vehicles
Our free old car removals are here to pay you top dollar cash on all scrap, used, old, broken and Junk cars. Our qualified team of valuation experts have complete knowledge of all kinds of vehicles and have the skill to determine a cars actual worth.
Our specialists are happy to provide you with a free, no obligation quote. Our services are just a phone call away. Each one of our services is guaranteed to pay you the top price for your junk automobile, which can be as much as $9,999.
Here is the list of our high paying cash for car removal services
Used Car buyers
Free junk car removal
Cash for 4WDs
scrap metal buyers
Cash for trucks
Scrap cars buyer
Cash for vans
Car Buyers Melbourne
Car Removal
Accidental cars removal
Cash for unregistered cars
Flood-damaged car removal
Sell your Car
How Much Do I Get For Scrapping My Car In Melbourne?
We Buy Cars with free car removals and have a very simple routine for the removal of unwanted vehicles. And we also make sure to pay you the cash for your cars straightaway.

Attention vehicles owners or car owners if you are looking to wreck your car today then call 03 5990 3149 for Fast Scrap Car Removal with cash payment include free towing service.
Unwanted Car Removal Car Recyclers & Scrap Metal Dealer
First off, you can call our friendly customer care staff for any technical assistance. You can provide one of our representatives with all the necessary details of the vehicle you no longer need. This includes the basics like the model and manufacturer of your car. We also need to know the overall condition and the mileage on your car.
There is also an option for you to fill out all these details in a simple quick quote form available online. Once we get the general idea of your car, our specialists evaluate your car. Car Removals all make & models with free towing.
After that, if it seems important, we schedule an inspection to physically assess the vehicle. This is just to make sure if the description of your car matches its actual condition. The inspection normally takes no more than 10 to 15 minutes.
Car Removal of Your Unwanted Car without Any Hassle
Only after thoroughly assessing your car, We as a Car Removal Melbourne present you with our cash quote. And offer to tow your unwanted vehicle just as you approve it. We as a Scrap car buyer provide services to all Greater Melbourne metro suburbs.
Cash for Cars 24×7, then, come at your location with all of our equipment and tow truck for a quick and hassle-free removal. This is only if we conclude that your car is not in a position to be driven to one of our yards. Otherwise, obviously we drive it to our yard or contact us to arrange free pickup from your property. With our Free Car Removal service you can get rid of any car from all around Melbourne with instant cash for cars 24×7.
Car Sellers Name
Vehicle Make & Model
Contact Number
Pickup Address
Car Details
Cash For Cars Up To $9999 & Offer Same Day Vehicle Removal
Cash for Cars 24×7 also come prepared to pay you right on the spot and bring the cash along. If you prefer a bank transfer instead, our teams makes sure to get the money transferred to your account as quickly as possible. We as Car Wreckers will try our best to make the car removal process as smooth as possible. There are also a few things that you can do on your part to ensure an even smoother experience. For example, if you remove all your personal belongings from inside the car, it will save us both a great deal of time and energy.
Get a Cash Quote from Cash for Car 247 for Car Disposal
Cash for Cars 24×7 would also appreciate if you take the license plate off of your car before we arrive at your location. Also make sure to keep the following ready when we arrive.
Proof of Ownership; authorization to sell the car
Authentication of your ID
Ease of access for towing
Try and clear the path for our tow trucks to get to your garage. If you think that it is somehow difficult. We would appreciate if you inform us that beforehand. This will allow us to come prepared with special arrangements for your particular situation.
Car Wreckers Melbourne All Makes & Models
One thing that sets us apart from the other car wrecking companies is that we buy all popular and generic car makes. Our experts have dealt in all Korean, Russian, German, American, Japanese and European car makes.
At Car Wreckers Melbourne, you will find all
Alfa Romeo
Audi
BMW
Chrysler
Citroen
Daewoo
Daihatsu
Ford
Great Wall
Holden
Honda
Hyundai
Jeep
Kia
Lexus
Mazda
Mercedes Benz
Mitsubishi
Nissan
Peugeot
Proton
Renault
Saab
Skoda
SsanYong
Subaru
Suzuki
Toyota
Volkswagen
Volvo
Can I Sell A Car Without A RWC (Roadworthy Certificate)?
You can sell your car without the Roadworthy Certificate. If you want to sell your car, call Cash for Cars 24×7. They will come and give you money for it right away, even if it is in any condition or has no registration.
What Should I Remove From My Car Before I Scrap It?
Getting rid of an old car that you no longer need may sometimes become quite tedious. You first have to get your vehicle ready for the market. Then comes advertising it for sale, and going from one buyer to another to negotiate a reasonable cash deal. This particularly becomes an even greater hassle when you own more than just one car. As opposed to earning cash for your cars, you end spending money on things you didn't even know of. What if we were to tell you that we have a much better and a more convenient solution. Our free cash for car removals in Melbourne offer to buy all your unwanted cars regardless of the condition they are in.
Scrap Cars
Used Cars
Damage Cars
Unwanted Car
Junk vehicles
Written off
Important Information: The Victoria Government Has Passed New Laws, Effective From May 30th, 2018, Prohibiting Scrap Metal Buyers From Making Cash Payments for Scrap Metals & Cars. Payments Can Be Made Via Electronic Transfer or By Cheque. For Further Details On This, Visit

Consumer Vic.gov.au
When you're ready to get rid of your old car, be sure to call Cash for Cars 24×7. Our team is here from 8am-8pm every day and will come prepared with cash in hand so that we can pay you right on the spot. If cash isn't your thing or if it's after hours, we'll work quickly to transfer the money into your account as soon as possible through a bank transfer. We also make things easier by coming prepared with tow trucks and carrying all necessary equipment like ramps, winches, etc. To ensure an even smoother experience there are few things that you can do on your part too – check out our tips below! Call us today for a free quote at 03 5990 3149