Do you have any old cars collecting dust in your backyard? Get paid to get rid of junk cars and remove them from your property. We are willing to buy any make or model of vehicle, regardless of the state it may be in. We offer free pick-up for your car, trucks, vans, and commercial vehicles; so, all you have to do to maximize the value of your unwanted vehicle is get rid of it. We have a track record of paying top prices Cash for Junk Cars Melbourne. Regardless of what condition they are in, how they were manufactured, or how old they are expected to be.
On our website, you will find an online quote form; after filling it out with the details of your unwanted car, you will receive one dollar for your car in the city of Melbourne. We will buy any vehicle, whether it is brand new or a used car that has been in an accident, is damaged, is not running, is not registered, etc.
If you don't have the time to sell your old car or truck, this is a fantastic opportunity for all you to take advantage of. You will not incur any fees for removing your vehicle; in exchange, you will receive cash and have fun.
Why Should You Choose Us To Remove Your Vehicle?
1. Cars, both new and secondhand, along with other vehicles
2. Doing nothing with the cars and trucks
3. Scrap cars
4. Disassembled Cars
5. The best offer for your car
We are the top companies in Cash for junk Cars Melbourne. Your unwanted vehicles, damaged vehicles, and even vehicles that you believe can't be sold are all eligible for the greatest prices from our company. Our method is straightforward and designed with your time and needs in mind. It doesn't even take much time. Fill out the form, and we will be there to assist you as soon as possible.
Professional services for the removal of cars in the Melbourne area. Our scrap cars services are quite professional, and we strive to offer you the absolute best we can. Because we do all these services right there in front of you, it won't even take up much of your time. Act and use our services to receive instant payment for that.
Removal of Old Vehicles in Melbourne
The crew will be pleased to collect your junk vehicle and remove it from your possession if you have one lying around that is collecting dust and taking up space. Reclaiming usable materials and components from even the most damaged cars is possible. Our aim is to find new uses for those components and lower the demand for virgin resources, both of which put an unnecessary strain on the natural world. Through the use of our services for removing old cars in Melbourne, we can assist you if you own a vehicle that has been damaged as a result of an accident or if you wish to get rid of a vehicle that is no longer desired.
Free Pick-Up & Removal of Old Junk Cars Melbourne Area
Do you have a broken down or old car taking up space in your garage, and you're unsure what to do with it? Give the staff at Cashforcars24x7 a call. We provide a fast and free removal service for junk cars Melbourne area using our extensive fleet of towing vehicles. Give us a call, and we will be at your location within a short time at the pre-arranged time to remove your old junk car.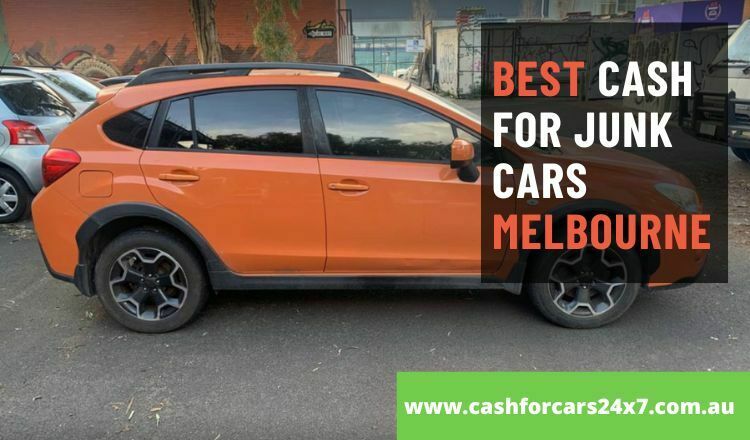 Cars of Every Make, Model And Condition Are Welcome Here
Your vehicle was involved in a bizarre accident, and the damage is now beyond repair, right? Has an unexpected flood made your car unusable? Is the old car you've been driving falling apart and rusting away? , Cashforcars24x7 will buy vehicles regardless of their current state. Regardless of the manufacturer or model, we provide competitive prices for the buy of cars that are broken, old, junk or unwanted.
What Makes Us Different?
Cashforcars24x7 is the best option for junk car removals Melbourne, and it doesn't matter if you want to get rid of an old car. That's been collecting dust or sell a damaged vehicle; they'll buy either one. We have a wealth of experience and comprehensive knowledge in transporting, and recycling unwanted, old, and junk cars. We buy cars of any make or model and provide prices that are among the most reasonable in the industry. We also provide:
1. Same-day car removal service
2. Free pick up and disposal of unwanted items
3. No hidden charges
4. Prompt same-day payment
5. Free inspections and appraisals are also provided
Make An Appointment For Junk Car Removal in Melbourne Today
We are happy to offer a car removal service in Melbourne for unwanted vehicles that are unparalleled in the industry. Get in touch with us immediately to find out Cash for Junk Cars Melbourne and arrange a time for us to collect your vehicle from wherever you are.
Read Also:

Car Removal Melbourne – Quick and Secure with Cash up to $9999?